TechnoLava is a Maryland headquartered company with extensive expertise in the areas of IT Service Management and Project Management Best Practices. We provide ITIL based Best Practice recruiting, consulting, project management, training and implementation services that enable organizations to align IT strategies and technologies with business goals. We believe the single most important factor in a successful automated business solution is the company you choose to help you meet both the management and systems expectations of your organization. We do not view our relationship as a sales transaction that once completed allows us to simply "move on to the next opportunity". We view our customers as strategic business partners with whom we can grow and continue to mature. Our primary focus is client satisfaction; we are wholly dedicated to that principal.
Our customers…
TechnoLava's customers have substantial investments in IT assets. They operate in various industries and federal, state and local governments across North America and commonly expect their IT investments to result in higher productivity and lower operating costs. Because most enterprises today are completely dependent upon information technology, IT service readiness can have significant business consequences. IT executives who have cultivated a broader business-IT perspective realize that achieving IT agility and operational excellence requires not only cutting costs but also transforming IT so its focus is on service management rather than technology management, on customers instead of users, and on the integration of people, process, and technology. TechnoLava's solutions help our clients accelerate business performance by integrating and aligning their business processes, people and information systems with their enterprise strategy. We empower our clients to create enterprise value by helping them to align their organizational processes and structure with their business strategies with a focus on delivering operational effectiveness that maximizes efficiency.
Our operating principles…
Unbending integrity in all of our business relationships.
An obsession for delivering unparalleled value with superior service and high quality products.
Strategic business partners who share our commitment to integrity and customer service.
Reward and recognition commensurate with employee contribution and personal development.
Returning value to the communities in which we live and work.
LEADERSHIP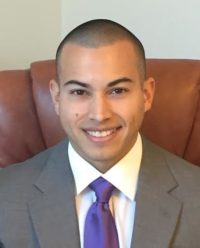 Christopher Clipp is the President of TechnoLava and is responsible for providing leadership to position the company at the forefront of the IT Service Management, Software Development and DevOps markets. His duties include development of a strategic plan to advance the company's mission and objectives and to promote revenue, profitability and growth as an organization. He oversees company operations to insure production efficiency, quality, service, and cost-effective management of resources.
Chris has a Bachelor's Degree in Economics from Towson University and has managed Strategic Sourcing Engagements for TechnoLava with customers such as Symantec, Abbvie, Ebay, PayPal and other Fortune 1000 Corporations.
Contact Chris at chris@technolava.com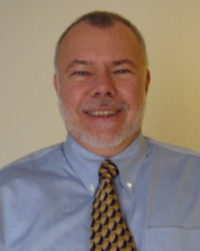 John Clipp is the Sr. Vice President of TechnoLava. He focuses on ITIL Process Development and Continual Service Improvement in government and commercial organizations and manages the ServiceNow and ITSM Consulting Practice. He has more than 30 years of experience in the IT Service Management industry with a strong emphasis and global experience in developing and implementing strategies that align with corporate goals to achieve results. He is certified as a Project Manager (PMP) and has managed large scale ITSM / ITIL implementation projects across various industries and organizations, including Verizon, BB&T Bank, the Federal Reserve Bank, the Nigerian Ministry of Communications and Eastern Telecommunications Philippines Inc. John is active in the IT Service Management Forum (itSMF USA) and has served on the board of the National Capital LIG as the Events Chair and was the founder and served as President of the itSMF Problem Management Community of Interest and currently serves as Manager of the itSMF DevOps / Agile Community of Interest.
Contact John at john@technolava.com
Brent Garner is the Director ServiceNow Delivery for TechnoLava. Brent is a highly technical and business-oriented IT strategist with 20 years IT experience and extensive subject matter expertise in IT Service Management (ITSM) and ITIL processes, methods, technology architecture, and developing cost effective solutions to meet business requirements.
Brent's responsibilities include developing the vision, scope, business process models, use case diagrams, and activity diagrams for ServiceNow. Define and develop scope of project, create project plans, and work breakdown structure. Design and implement the ITSM Process and ServiceNow solution in the customer environment.
Prior to TechnoLava Brent held ServiceNow Development and Implementation positions with organizations such as Duke Energy and Deutsche Bank. Brent earned his B. S. in Chemical Engineering from the University of Washington, Seattle, WA
Contact Brent at Brent@technolava.com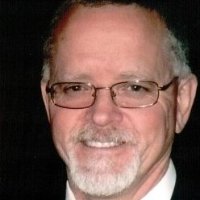 Bradley (Brad) Utterback is the Director of Training Services at TechnoLava. Brad has worked in IT for over 20 years. He has taught on a variety of topics, including ITIL, ITSM, HP OpenView, UNIX, Novell Netware, NDS, Microsoft and presented at various venues, such as the HP OpenView Forum. Brad is ITIL Expert Certified and has extensive experience as an ITSM/ITIL Consultant and Trainer on large enterprise projects, assessments, workshops and works closely with pursuit teams to help scope projects and plan training programs for customers. He has over 10 years of pastoral experience, working in cross cultural settings learning how to lead, counsel and work with people in a variety of settings.
Brad contributed to the review of the ITIL® Practitioner Guidance and participated in the initial Axelos Train the Trainer program for the Practitioner Certification course.
In his spare time, he enjoys time with family, playing banjo/guitar either as a solo act or in a band or two when they have need.
Contact Brad at Brad@technolava.com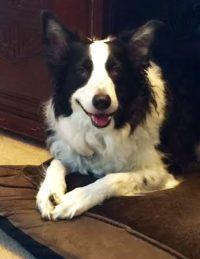 Cody is the Official TechnoLava mascot and just been promoted to Director of First Impressions. He has been an active TechnoLava employee for 5 years and comes to us with ample experience in tail wagging, fetching, visitor notification and napping. Cody is known to greet our visitors with a tail wag and a head tilt.